The first two puppies of Alfasatrsky K-litter have left for their wonderfull new homes and lives with the new family's have started well for Kafka and Kupala. Their four remaining sisters wish them a lot of luck and adventures in their new homes.
Kennel Alfastarsky's K-litter was born 5.1.2019. There is five females and one male. You can see new photos of the remaining puppies here: http://alfastarsky.nettisivu.org/kuvia/
Parents.
FI MVA EE MVA LT JMVA LV JMVA EE JMVA DE JMVA (VDH) BALT JMVA BALTJV-13 JV-13 BDJSG13 EEV-15 JUGER EDELWEISS JACK DANIEL'S
C.I.B FI MVA SI MVA BY MVA BY GR MVA LTJV-12 SIV-14 SAGASKY ANNA KARENINA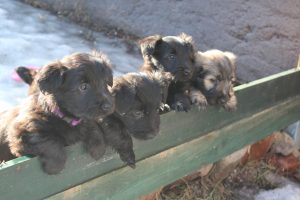 ALFASTARSKY HASTUR T YELLOW KING has become a international show champion. Congratulation Hastur.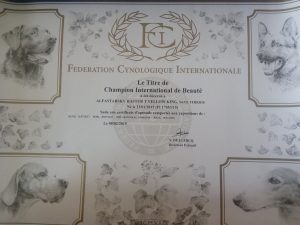 Information about puppies and Alfastarsky in general.
Päivikki Peltonen-Telkki
+358466307501
Email: paivikki.telkki@gmail.com